WHY WATER WALK
Access to safe water is a right, not a privilege.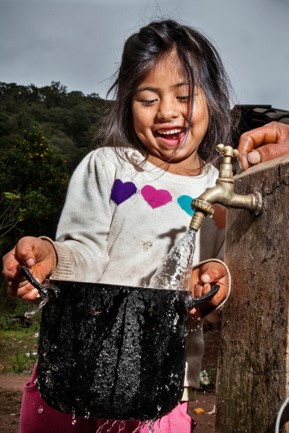 When a child has access to clean water close to home, they can go to school, learn, play with their friends and have a childhood. But millions of children spend hours every day walking to collect water. The jerry cans children carry are usually heavy – often around 20kg.
This daily routine can take over children's lives. They dread walking such long distances taking them far away from their homes. They miss out on school, risking their futures. Unicef and our partners are working tirelessly so that by 2030 no child has to walk more than 30 minutes round trip to get water.
By taking time out of your day to do the Water Walk, you – and those you share your experiences with – can better understand the challenges children who walk for water every day face. The money you raise will make a huge impact on the lives of children who deserve a better childhood.
With your support, Unicef will continue to tackle this global issue, creating long-term solutions and giving all children hope for a happy future.